We all buy goods and services, and when we spend our money on these goods and services, it sustains businesses large and small, paying for wages and supporting our economy. In other words, we are always playing an important role in our local, national, and global economy, and each decision we make has an impact, even though we may not think about it most of the time. Using our purchasing power as individuals and businesses to improve society is an easy win for everyone.
This is at the heart of why ten years ago I founded MSDUK, the UK's leading non-profit organisation driving inclusive procurement. Just as our individual purchasing decisions can have a positive impact on society, so – even more so – can the procurement choices of large corporations with huge purchasing power. Inclusive procurement helps to ensure that companies support a diverse portfolio of businesses, including those owned by ethnic minorities.
MSDUK connects supplier ethnic minority businesses (EMBs) with buyers, often from global companies. These contracts have the capacity to fuel quantum leaps in growth for EMBs. On the procurement side, we help buyers by providing them with access to our network of certified EMBs.
This is important because ethnic minority businesses (EMBs) have a disproportionately positive impact on the economy and society, yet they only receive a marginal share of procurement spend.
For example, consider how the UK government buys goods and services. The UK public sector – including central government and local councils – spends an estimated £353 billion a year buying goods and services. Large private sector corporations sometimes spend even more. Procurement decisions can have a huge impact.
What is striking to me is that Small and Medium size Enterprises (SMEs) get such a small share of the procurement spend from public and private sector organisations, even though 99% of businesses in the UK are SMEs, and nearly 8-10% of SMEs are owned by ethnic minorities. These EMBS are hugely underrepresented in both sector's supply chains.
This is clearly unfair, but even more importantly it is not healthy socially or economically; supporting EMBs is good for business. Research from the US indicates that companies that focus heavily on supplier diversity generate a 133% greater return on their buying operations.
I am an economic migrant born and brought up in India. I came to the UK in 2000 to study and later started doctoral research on supplier diversity and inclusive procurement. The research I did for my dissertation led me to found MSDUK in 2006. As I was doing my research, reading statistics such as these, I observed an urgent need for a platform to connect large private sector firms and ethnic minority businesses to allow them to meet, interact, learn and access business opportunities.
EMBs have a disproportionately positive effect in tangible and less tangible ways. They are often the key drivers of economic growth in some of the poorest areas in Britain.
EMB owners are also a unique and dynamic entrepreneurial community; they represent diverse experiences and viewpoints, and this diversity is key to innovation and to a thriving, sturdy economy. EMBs increase competitiveness, understanding and knowledge. These business owners rely upon their unique life experiences, and the contribution of their knowledge is important to a vibrant society and business environment. It is important to Britain's economic future that EMBs succeed.
The purchasing power of corporations can be distributed in ways that support supplier diversity and EMBs, in turn fuelling growth in poorer areas and supporting local communities. An inclusive procurement approach, where both private and public sector purchasing organisations actively seek to reach out and include all sizes and types of businesses, results in a fairer and more robust economy.
This year is MSDUK's tenth anniversary. It has grown enormously over the ten years, but there is still more to do in the field of diverse procurement. I want to continue to help share the benefits of supply chain activity fairly amongst the business community and SMEs including highly underrepresented EMBs, for the benefit of everyone.
Pioneers for Change is a seed-bed for innovative thought. An activator of personal potential. A catalyst for collective energy. A community to drive social change.
Our annual, international Fellowship is open to anyone aged 28 – 108 years old. We gather change-makers — a business person, a community person, an investor, a thinker or doer — who are willing to harness their talents, energy and resources as a force for good. Pioneers for Change is an initiative of Adessy Associates.
Adessy Associates believes a better world is possible, and equips and enables organisations and individuals to make positive change happen, and contribute to a sustainable future. We focus on benefit for people, planet and profit. Our bespoke services harness sustainability, innovation, consciousness and purpose. We are proudly B Corp certified.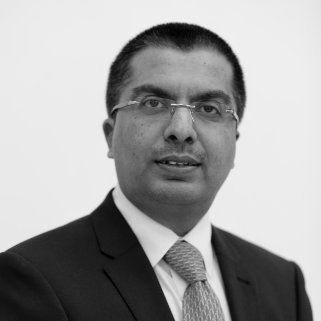 About Mayank Shah
Mayank is the founder and Chief Executive Officer of Minority Supplier Development UK (MSDUK), the UK's non-profit corporate membership organisation in the UK driving inclusive procurement.
Prior to the establishment of MSDUK, Mayank managed the two-year Supplier Diversity Pilot Programme at CRÈME, funded by the East Midlands Development Agency. He was responsible for planning and delivery of the project, as well as raising and securing funding. By the end of the project, over £2m worth of business was secured for ethnic minority businesses which laid the foundation for setting up MSDUK as an independent not-for-profit organisation, promoting and championing supplier diversity in the UK. Mayank holds an MBA in Management from Leeds Beckett University, U.K. and a Masters of Commerce degree in General Business and Commerce Programme from Delhi University, India.